Best Sale
Neostarpack's Industrial Packaging Equipment and Line
Neostarpack Co., Ltd. is an industrial labeling, filling and capping machine manufacturer from Taiwan. In bottling packaging machinery industry, Neostarpack has been offering effective and flexible total packaging solutions to customers since 1998.
As an automatic filling packaging line supplier, besides packaging labeling and capping equipment, filling and closing machine can be tailored to the specific needs of the customers and their industries.
With both advanced technology and 20 years of experience, Neostarpack makes sure to meet each customer's demands.
View our quality products
Labeler
,
Filling machine
,
Liquid Filler
,
Card Feeder
,
Label Applicator
,
Label Dispenser
,
filling production line
,
tablet counter
,
Counting machine
,
Capper
,
Automatic capping machine
,
Cap Crimper
,
Bottle Rinser
and feel free to
Contact Us
.
History of Products
Neostarpack History of Products
In 1999, we designed date coding machines.
In 2001, we designed round bottle labeling machines.
In 2002, we designed automatic infeed rotary tables.
In 2006, we designed liquid filling machines.
In 2007, we designed bottle capping machines.
In 2008, we designed pastille counting machines.
In 2009, we designed automatic bottle air washing machines.
In 2010, we designed automatic water washing machines.
In 2011, we designed contact lenses five in a row labeling machines
In 2012, we designed automatic DDR SDRAM anti-forgery label labeling machines.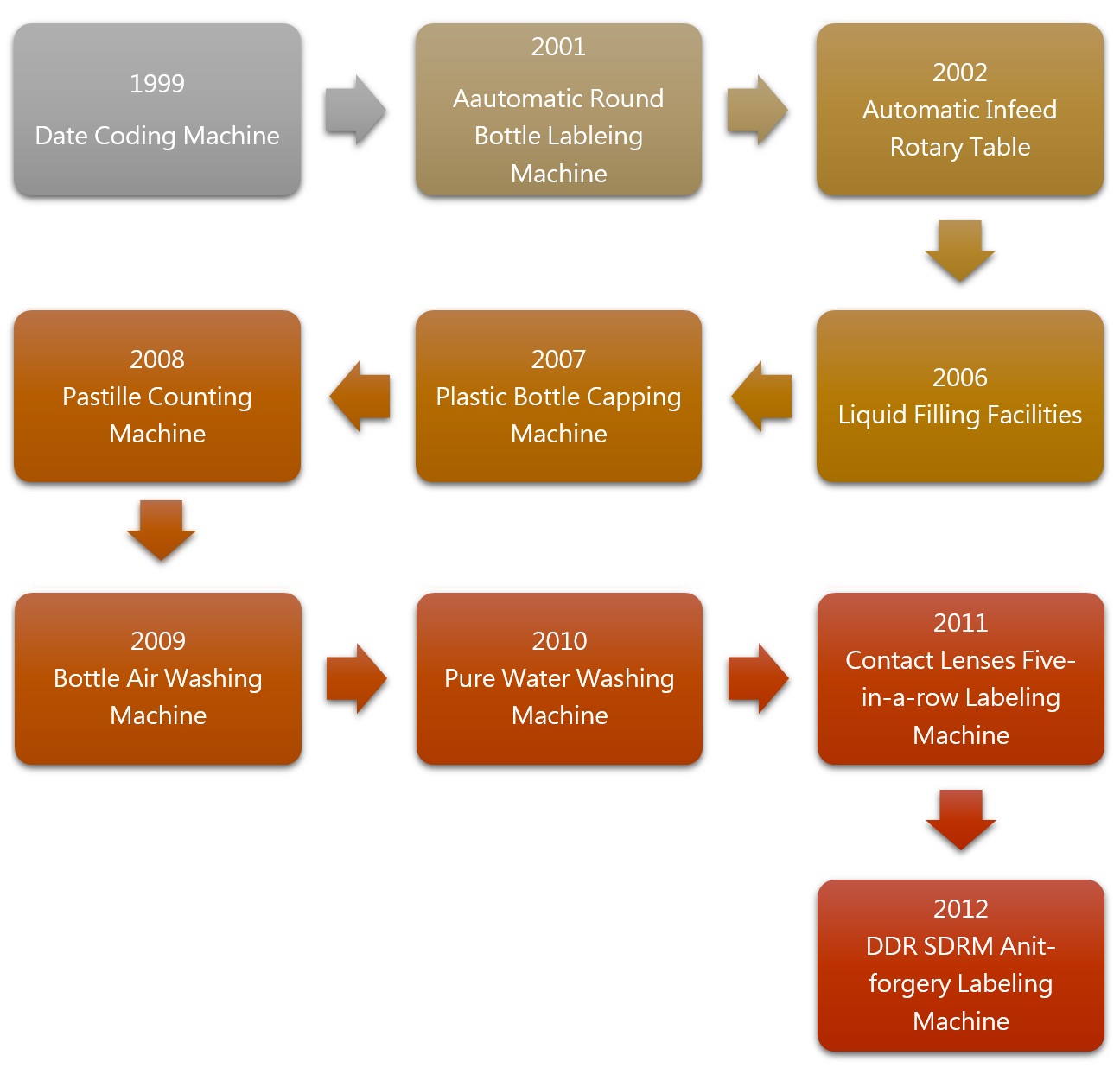 Photo Gallery